Naomi Gillespie
Director
Naomi has over 22 years experience in business management in the agri-food and catering sectors. She joined GeoServ in 2019 and has the overall responsibility of HR and day to day management of the company operations.  Naomi is also facilitating the identification of new business opportunities for the deployment of GSHP renewable heating and cooling applications linked to the catering and agriculture sector.
Alex Nazar
Head of Operations
Alex is a mechnaical engineer with over 20 years experience in the construction sector.  Before joining GeoServ, Alex has worked extensively in the delivery of specialist groundworks projects in Ireland in the role as site manager and supervisor.  Alex also has extensive experience in the plumbing and plant room fit out sector, having worked for over 15 years in completing commercial installations in Italy and Eastern Europe. He joins our team with a role of managing the delivery of our commercial scale shallow geothermal projects.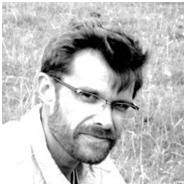 Dr Mark Muller
Associate Consultant
Dr Muller is a senior geophysicist with over 20 years of industry and research experience specialising in magnetotelluric, reflection seismic, refraction seismic, magnetic and gravity methods. Mark's core areas of expertise include:(i) high-level survey design, budgeting, logistical planning, data acquisition, processing, modelling, interpretation and geological integration assignments and (ii) project management, program technical review, quality assurance and staff mentorship and training roles. Mark brings expertise in the geophysical exploration and assessment of low- and high-enthalpy geothermal resources drawn from multi-disciplinary commercial assignments and research projects located in Ireland, Philippines, Canary Islands and South Africa. He has supervised ten postgraduate MSc and PhD students in their investigations of geothermal resources using magnetotelluric and other geological/geophysical/hydrological methods and has trained over thirty people in different aspects of the magnetotelluric method, drawn from government agencies, industry and academia and from countries including South Africa, Botswana, Namibia, India, Ireland, Netherlands, Switzerland and the UK. He holds a PhD from University of Cambridge, UK and an MSc from University of the Witwatersrand, South Africa.
Professional Memberships:
Geothermal Association of Ireland (GAI) – Member
European Geosciences Union (EGU) – Member
American Geophysical Union (AGU) – Member
Society of Exploration Geophysicists (SEG), USA – Member
South African Geophysical Association (SAGA) – Member & Past President
Rory Dunphy - Senior Geologist
Associate Consultant
Rory is a highly experienced geoscience professional with over 18 years broad technical and management experience in the Geothermal and Petroleum Sectors. His most recent geothermal experience involved designing Irelands National Geothermal Database and informing policy development for the Irish government. This included developing a deep geothermal evaluation process, designing screening tools for geothermal exploration, and planning a high impact deep geothermal pilot and designing extensive 3D seismic survey in Dublin city centre. An accomplished project manager, Rory has led complex large scale onshore deep high temperature drilling projects involving challenging environment seismic acquisition, pipeline & facility construction, and local community engagement. As a subsurface manager he has led data analytics projects, reservoir modelling & asset teams, and exploration activities. This experience gives him a thorough understanding of business and operational needs that informs a pragmatic subsurface approach to geothermal evaluations. Rory is technical expert in geomechanics and natural fracture characterization with hands-on experience applying a variety of geomechanical methods to explore and appraise unconventional & geothermal resources.  Throughout his career he has focused on being truly multi-disciplinary and complimented his geological background with knowledge in rock physics, induced seismicity, reservoir and completions engineering, and drilling operations.  From previous experience in a stakeholder management role in Ireland Rory believes the fundamental key to success on any project is stakeholder engagement. His extensive experience in this area means he spends the time to understand client and community needs, and to ensure work is integrated with other project partners.  Rory joins our team to support the development of GeoServ's ever increasing pipeline of projects.