Riccardo Pasquali  B.A. MSc. PGeo EuroGeol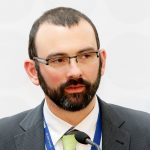 Ric has over 15 years experience in natural resource consultancy, project management and project development.  His core areas of expertise include geology, geothermal energy (shallow and deep), environmental geology and energy efficiency.  Ric has advised local authorities, government agencies as well as private sector clients on geothermal energy development solutions, regulatory and legislative frameworks as well as providing project management services during exploration and development stages. As part of these skills he has also provided services to large private sector companies and local authorities on hydrogeological and contaminated land matters. In addition to working on large scale development projects, Ric specialises in providing advice on groundwater supply development, drilling programme management, energy efficiency and microgeneration to both residential customers and SMEs. Ric is also an associate consultant of SLR Consulting Ireland Ltd. and a non-executive board member of the Institute of Geologists of Ireland.
Professional Memberships:
Geothermal Association of Ireland – Chairperson
Institute of Geologists of Ireland (PGeo No. 172)
European Federation of Geologists (EuroGeol No. 749)
European Association of Geoscientists & Engineers
European Geothermal Energy Council
Geophysical Association of Ireland
Stephen Murray – B.Sc. MSc. (Geology – Renewable Energy)
Stephen's initial experience in the mining industry of Australia in Gold, Uranium and Manganese give him strong competencies in drilling, core interpretation and field mapping. He was later a founding member of a Tidal Energy start-up, investigating areas of tidal potential of the Irish offshore. His core competencies include detailed geothermal assessments for commercial or domestic systems including detailed profiling of reservoir properties. Steve has acted as project manager on several geothermal resource database projects and has also operated of all commercial thermal testing equipment, such as needle probes and Divided Bar Apparatus. Stephen also has experience with databases and date logging equipment. Stephen is responsible for all petrophysical assessment or samples including core and chippings and has worked on several geothermal resource assessment projects where he has been responsible for assessing reservoir characteristics based on reservoir analogues.
Dr Mark Muller – Associate Consultant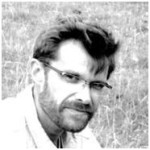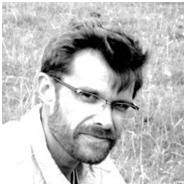 Dr Muller is a senior geophysicist with over 20 years of industry and research experience specialising in magnetotelluric, reflection seismic, refraction seismic, magnetic and gravity methods. Mark's core areas of expertise include:(i) high-level survey design, budgeting, logistical planning, data acquisition, processing, modelling, interpretation and geological integration assignments and (ii) project management, program technical review, quality assurance and staff mentorship and training roles. Mark brings expertise in the geophysical exploration and assessment of low- and high-enthalpy geothermal resources drawn from multi-disciplinary commercial assignments and research projects located in Ireland, Philippines, Canary Islands and South Africa. He has supervised ten postgraduate MSc and PhD students in their investigations of geothermal resources using magnetotelluric and other geological/geophysical/hydrological methods and has trained over thirty people in different aspects of the magnetotelluric method, drawn from government agencies, industry and academia and from countries including South Africa, Botswana, Namibia, India, Ireland, Netherlands, Switzerland and the UK. He holds a PhD from University of Cambridge, UK and an MSc from University of the Witwatersrand, South Africa.
Professional Memberships:
Geothermal Association of Ireland (GAI) – Member
European Geosciences Union (EGU) – Member
American Geophysical Union (AGU) – Member
Society of Exploration Geophysicists (SEG), USA – Member
South African Geophysical Association (SAGA) – Member & Past President
Nicholas Wall – BSc. NCEA Dip Eng. MIEI – Associate Consultant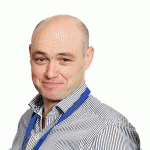 Nicholas is qualified engineer with over 20 years experience . Nicholas specialises in the design, management and implementation of drilling projects with specific focus on the geothermal sector. His skills include the development of detailed project implementation strategies at early project development and at advanced stages. His experience includes the delivery of many commercial projects where bespoke drilling and completion solutions are required. Nicholas also specialises the completion of water wells and geothermal boreholes. Nicholas' role includes facilitating the identification and selection of key project infrastructure solutions, the supervision of installation and project implementation steps as well as assisting GeoServ in the development of new drilling and geothermal system installation technologies.
John Healy – Associate Consultant
(P.Grad.Dip. – Senior Project Manager – GT Energy, Engineering Surveyor – Total Grid Surveys)
With over 5 years experience in the geothermal sector, John manages GT Energy's engineering and planning department. His role includes the development of projects with local authorities, public bodies and commercial companies. At GT Energy, John has gained valuable experience with the planning sector in Ireland and the UK for geothermal projects. He project managed and obtained full planning permission for Ireland's first geothermal plant in Dublin. In the UK, he was project lead in obtaining full planning permission for GT Energy's geothermal heat project on Devonshire Street in Manchester. He joined GT Energy from one of Ireland's leading civil engineering companies.