Walls Well Drilling – www.wallswelldrilling.ie
James Wall Well Drilling was established over forty years ago in Co. Wexford. Walls well drilling provide drilling services to the Domestic , Agricultural and Industrial sectors including Water Well Drilling, Monitoring Boreholes & Geothermal Boreholes.  Wall's Well Drilling is now a second generation family business owned and managed by Nicholas Wall (Bsc. NCEA Dip Eng. AMIEI)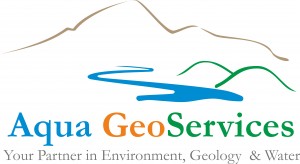 Aqua Geoservices Ltd. – Specialist Hydrogeological and Hydrological consultants with experience of projects in Ireland and internationally.
Total Grid Surveys
As the elements of design and build come together, positional accuracy is critical. Our engineering surveyors are experienced in the management of high-accuracy placement of infrastructure and buildings.
Total Grid Surveys use a combination of high precision GPS and Total Stations to undertake topographic surveys. Survey information is processed through dedicated mapping software to produce the required outputs.
Drawings can be supplied in any coordinate system and multiple scales depending on the site conditions and client requirements.
Total Grid Surveys can provide setting-out engineers for contract work or daily hire which have proven experience on large scale residential and commercial construction projects. Our expertise will ensure efficient and accurate setting out and site datum control.